Traditional Kitchens From Cumbria Kitchen & Bedroom Furniture
A traditional kitchen celebrates the main purpose of a kitchen as a place to cook. Intricate detailing as flat, raised & fielded panels are characteristic of a traditional style of kitchen.
Bespoke Traditional Kitchens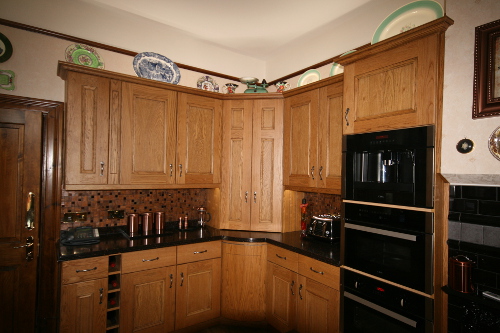 Bespoke Traditional Kitchens
At Cumbria Kitchen & Bedroom Furniture we pride ourselves on offering a broad range of traditional inspired furniture and accessories.
Pictured here is the use of American Oak stained and patina complete with a Victorian inset bead. The doors are complimented with antique bronzed latch type handles to give that Victorian look.
The Staron worktops with a waterfall edge & upstands finish this stylish kitchen.
Traditional Island Unit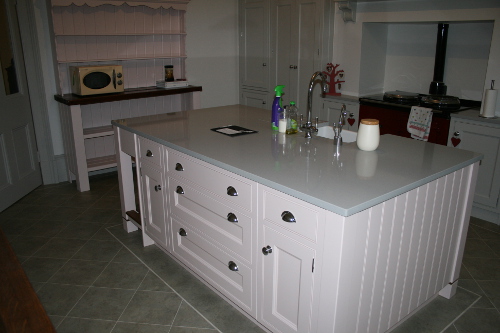 Traditional Island Unit
An Island is not just for food preparation but also a gathering place for friends and family, but also a great opportunity to create something special.
In this stunning traditional kitchen the doors are finished in Farrow & Ball Calamine.
The hand crafted doors are manufactured from tulip wood with a traditional inner beading. Silestone worktops with its shimmering surface with plain edges would brighten any space.
Traditional Kitchen Door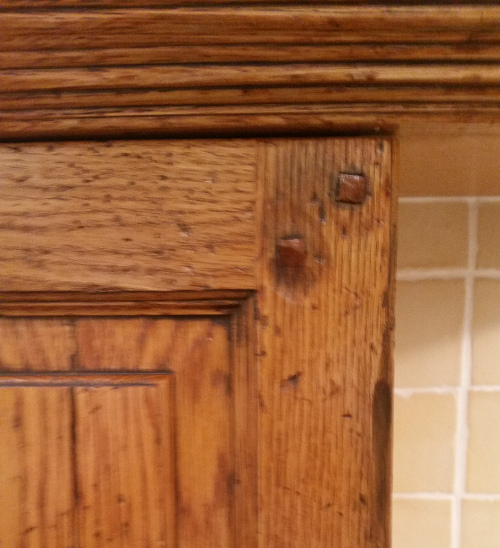 Traditional Kitchen Door
The evolution of the kitchen is linked with the invention of the cooking range and the development of running water in homes.
Food was prepared and cooked over an open fire. In the 18th and 19th centuries changed the architecture of the kitchen.
Today's kitchen is often open to the family and dining rooms and it's a natural gathering place when entertaining.
Here we have a distressed with heavy patina door complete with pegs made from solid oak timber with a popular traditional inner bead.
We hand craft these bespoke doors at our very own workshops which are available from many types of wood.
To see more photos please click Traditional Kitchen Gallery
Please click Showroom Gallery for a taster of what to expect from your visit to Cumbria Kitchen & Bedroom Furniture.