Traditional Bedrooms From Cumbria Kitchen & Bedroom Furniture
We pride ourselves on the quality of craftsmanship involved in the making of all our bespoke bedroom furniture, and you can be assured of a place to unwind and sleep soundly in one of our traditional bedrooms, which is one of our favourite ranges.
Bespoke Traditional Bedrooms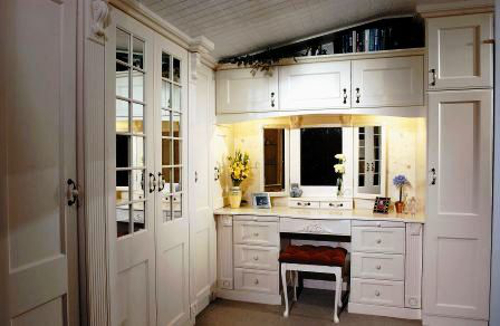 Bespoke Traditional Bedrooms
If you are looking for elegance, then this beautiful range, with its intricate detailing, will not disappoint.
This luxury bedroom furniture is ideal for storing all your clothing and accessories, and those treasured possessions – there is a place for everything.
Furniture that is built to last, you can lie back, relax and enjoy your bedroom furniture.
Traditional Dresser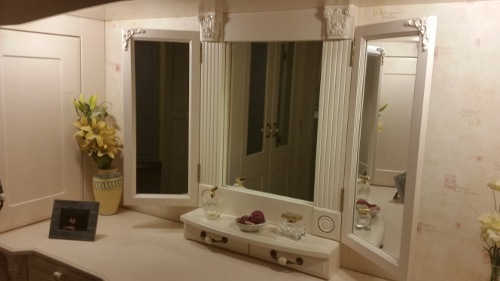 Traditional Dresser
Pictured here is an example of a dressing table essential, an elegant hinged triple mirror, to check your reflection from all angles, and trinket drawers below.
The intricate detailing on the mirror, complimented by the delicate crackled bone handles on the drawers, sets an opulent environment.
Traditional Bedroom Door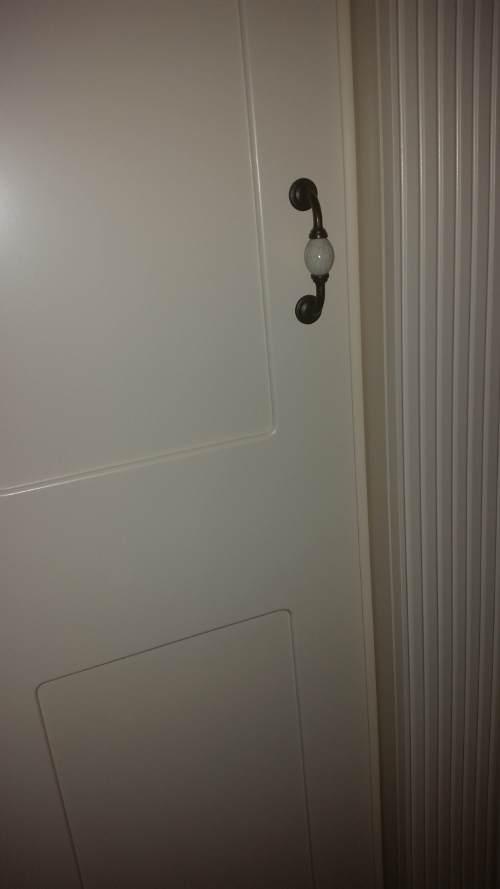 Traditional Bedroom Door
Choose from a vast range of finely detailed, flat, raised and fielded panels, which are the characters of a traditional style bedroom.
Hand painted or spray finished, in pastel colours to promote a tranquil environment, indulge yourself with our stunning range of traditional bedroom furniture, perfore for those desiring a "one-of-a-kind" feel.
To see more photos please click Traditional Bedroom Gallery
Please click Showroom Gallery for a taster of what to expect from your visit to Cumbria Kitchen & Bedroom Furniture.