Storage Solutions From Cumbria Kitchen & Bedroom Furniture
In our showroom we have a range of examples of storage solutions but these are just a few examples of what we can provide.
Pull Out Larder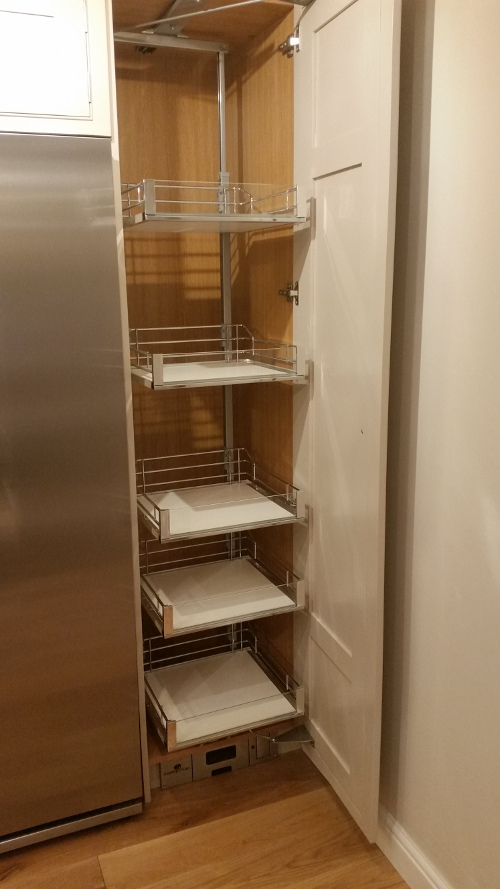 Pull Out Larder
The pull out larders are a great storage solution, it allows tall cabinets to be fully utilised.
The trays are available in different sizes which allow you to store pots and pans as well as groceries.
A gentle pull opens the unit and the trays glide out smoothly, all items can be seen easily and can be accessed from either side so nothing will be forgotten about.
Mondo Carousel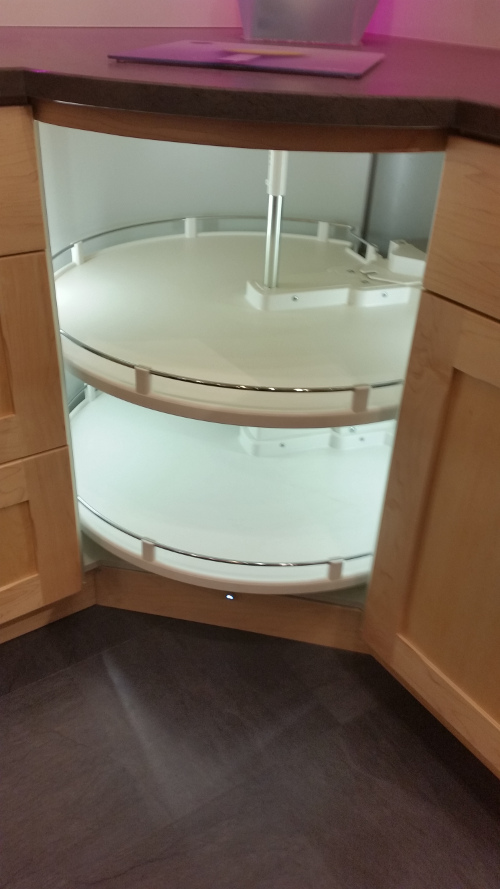 Mondo Carousel
The mondo carousel is storage for the awkward corners.
Available in the convex curved shape or a typical 'L' shape.
Both use the soft close mechanism and with just the push of the door the carousel spins 360 degrees and you can see all objects on the trays.
It makes the most out of wasted storage space from the back of cupboards.
Corner Pull Out Shelves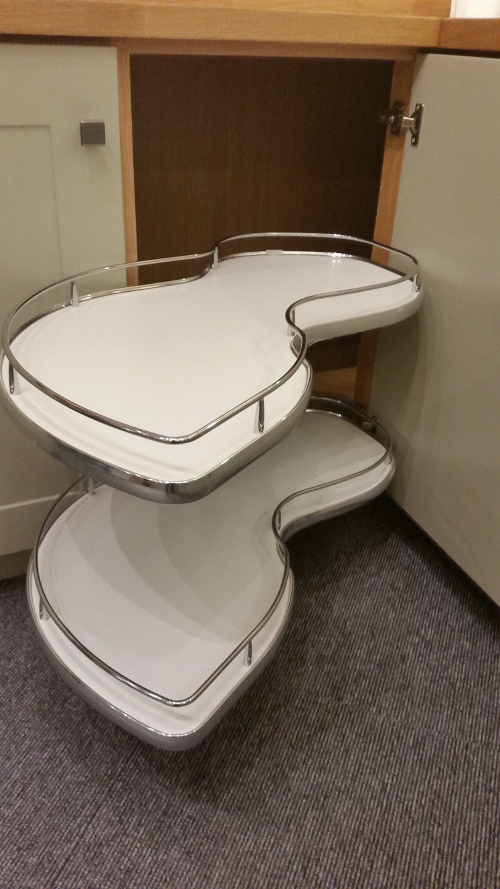 Corner Pull Out Shelves
The corner pull out shelves are a great use of space, the shelves can be fully pulled out of the unit which allows loading and unloading to be carried out with ease.
The shelves are non slip and so you don't have to worry about any dishes or pans sliding when moving the shelves in and out.
It also uses the soft close mechanism allowing it to close so gently and automatically when it gets to two thirds of the way shut.
These can be seen in our showroom.
Pull Out Waste Bin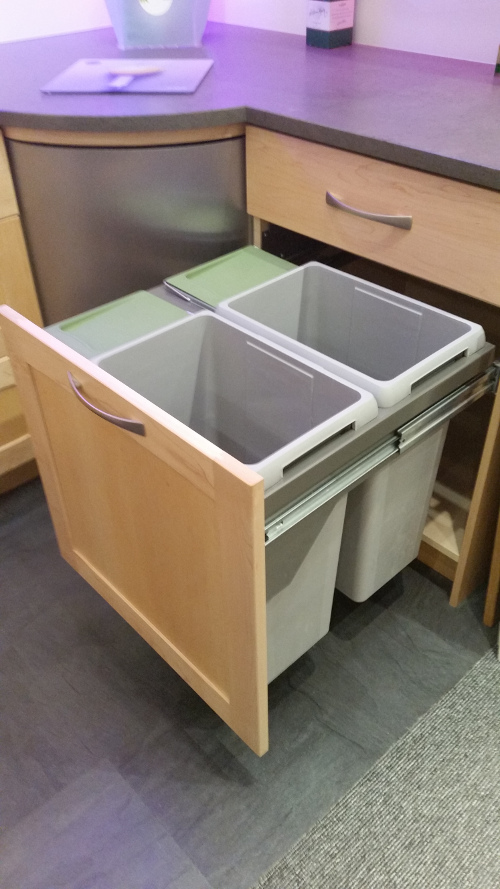 Pull Out Waste Bin
The cargo bin can be situated under the counter, it sits on runners which enables you to access it easily when you open the drawer.
They allow you to keep your kitchen clean and tidy while still being able to separate waste from recycling with separate bins, these can be emptied easily once full, simply lift the bin out from the drawer.
This is a perfect solution if you are struggling for floor space, no bulky pedal bin is needed.
Please click Showroom Gallery for a taster of what to expect from your visit to Cumbria Kitchen & Bedroom Furniture.