Kitchen Installation From Cumbria Kitchen & Bedroom Furniture
Installation is a very important part of the process when purchasing your hand crafted bespoke furniture.
Installation Of Bespoke Fitted Furniture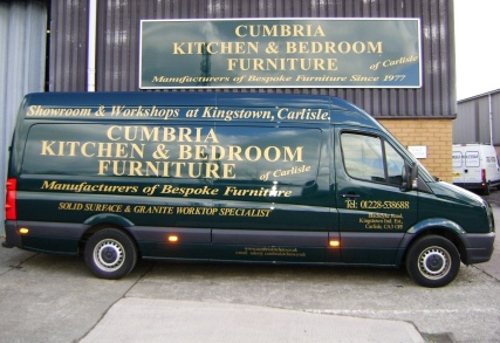 Installation Of Bespoke Fitted Furniture
We at Cumbria Kitchen & Bedrooms have more than 40 years experience installing bespoke furniture.
From Joinery, plumbing and wiring to gas connections. All gas work is carried out by a gas registered engineer and all electrical work meets current institute of electrical engineers standards, all our joiners are time served.
We are also pleased to offer our clients the professional services of our team of builders who are experienced in all aspects of building work, flooring and decoration are all part of our service if required.
We are also used to working co-operatively with other builders, architects, surveyors, interior designers and of course with you our client.
We're aware that we are guests in your home and will take care to minimise any disruption. All our experience is at your disposal.
Bespoke Kitchen Mid-Installation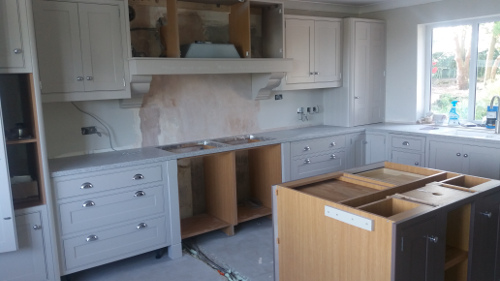 Kitchen Installation In Progress
Pictured here is a beautiful in-frame hand crafted kitchen being installed at a country home.
Finished in hand sprayed misty grey, the kitchen has been first fixed by our electrician and plumber, our joiners are installing all the cabinets with great care and attention.
The island and the main body of the kitchen will be finished with Staron solid surface worktops.
The cabinetry and colour selections for this project were based around the country feel and in keeping with the surrounding environment .
Please click Showroom Gallery for a taster of what to expect from your visit to Cumbria Kitchen & Bedroom Furniture.