Modern Bedrooms From Cumbria Kitchen & Bedroom Furniture
If you're looking for a beautiful, bespoke fully fitted bedroom , with storage solutions tailored to your exact needs then our bedroom furniture is perfect for you and can be crafted in many materials.
Bespoke Modern Bedrooms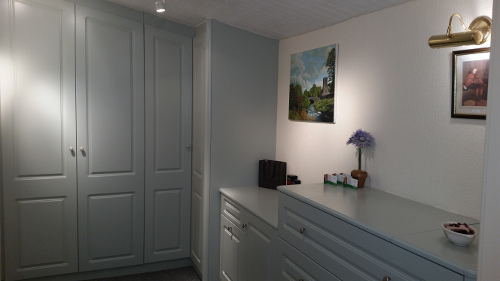 Bespoke Modern Bedrooms
By choosing from our vast wealth of woods including European Oak, American Oak, Pippy Oak, Tulip Wood, Ash, Maple and our never ending colour palette you can create your very own distinctive and highly individual look.
Pictured here we have a hand sprayed finish in Farrow & Ball Parma Gray giving that clean modern feel.
The warm subtle colour is set off by the matt nickel knobs.
The wardrobes are fitted to a sloped ceiling, so whether you are looking to fit out a loft conversion or indeed an awkward angle you do not have to compromise on that vital storage space.
Drawer Chest With Mirror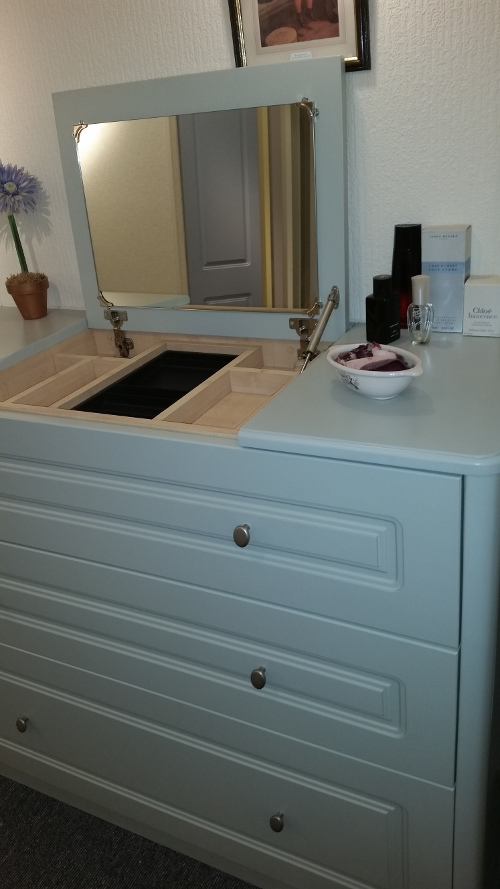 Modern Drawer Chest With Mirror
A place for everything and everything has a place.
This beautiful drawer chest has a hidden gem, a lift up worktop incorporating a mirror and storage for makeup, jewellery and everyday items.
The deep drawers are 19mm thick with a soft close mechanism that allows the drawer to effortlessly shut.
Adding to our handmade feel are soft corners, softening the overall effect. Our bedrooms are full of ingenious solutions.
Modern Bedroom Door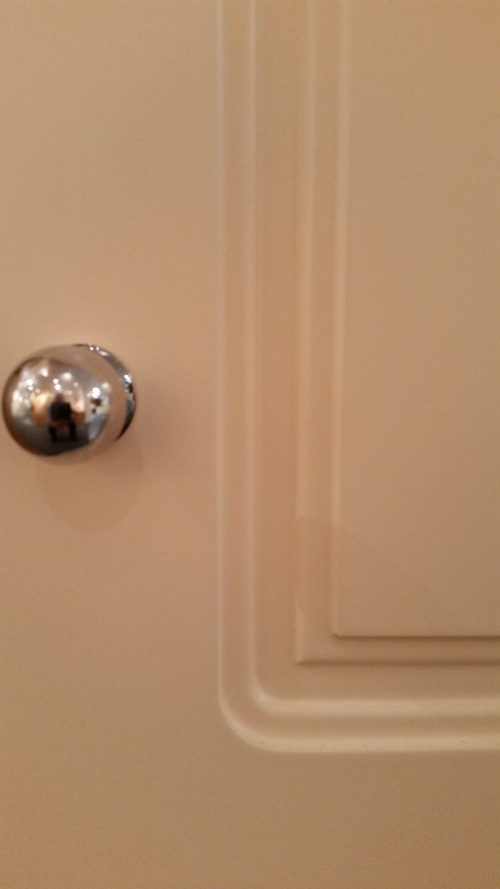 Modern Bedroom Door
This is our beautiful hand crafted modern door which is hand sprayed in our very own Carlisle workshops using any colour you wish, this is also available in a hand painted finish or our vast range of timbers,
SentenceTwoSentenceTwoSentenceTwoSentenceTwoSentenceTwo
it maintains the highest level of quality. The door finished in Farrow & Ball Pointing has rounded corners which makes cleaning easy.
The door is adorned with a bright chrome knob that lifts the door and gives it a fresh modern look.
We have hundreds of handles to choose from to give it that individual look.
To see more photos please click Modern Bedroom Kitchen Gallery
Please click Showroom Gallery for a taster of what to expect from your visit to Cumbria Kitchen & Bedroom Furniture.