Contemporary Bedrooms From Cumbria Kitchen & Bedroom Furniture
Contemporary bedrooms are epitomised by a philosophy of simplicity and clean lines.
Bespoke Contemporary Bedrooms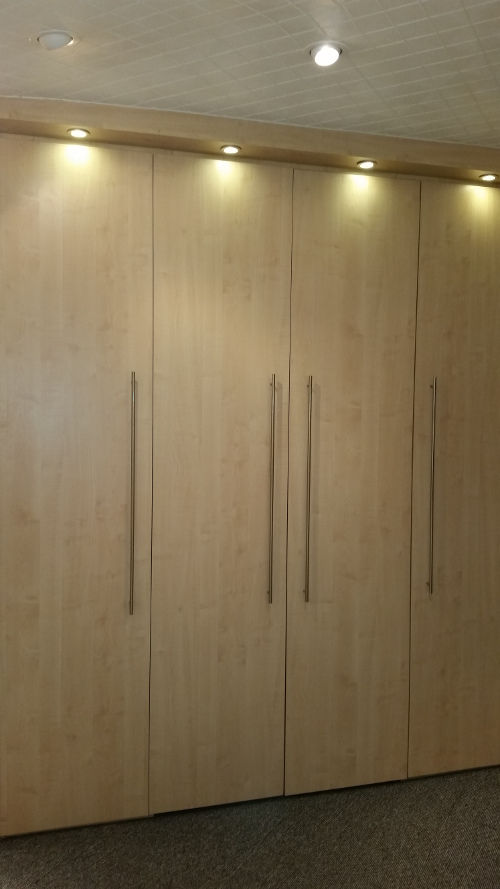 Bespoke Contemporary Bedrooms
A contemporary colour pallet entails a neutral base and then you can really go your own way with a big injection of accent colours which will make a statement and add that personal touch.
Pictured here we have a maple laminate bedroom, simple, minimalist and refreshingly uncomplicated.
Also available in Oak, Walnut, Pippy Oak, Maple, Ash, Tulip wood, Sweet Chestnut, European Oak and much more alongside a huge colour pallet you can create your very own distinctive and highly individual look.
The wardrobes fit floor to ceiling even the most challenging of shapes are dealt with.
The long stainless steel handles make a statement to this uncluttered door. There is a vast range of handles to choose from including Chrome, Brushed Steel, Stainless Steel, Wood, Brass, Ceramic, Wrought Iron, Crystal and much more.
Contemporary Bedroom Work Station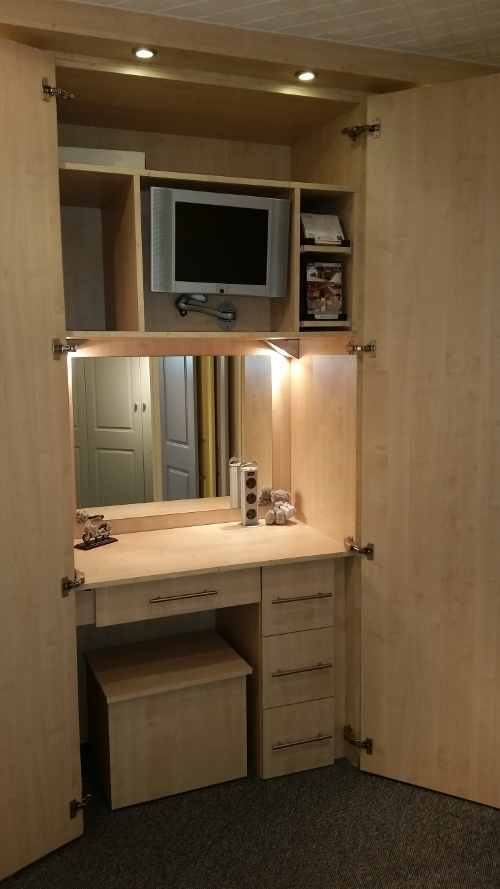 Contemporary Bedroom Work Station
Pictured here we have a bedroom office solution.
The laundry box that doubles as a box seat, pull up power module, vanity drawer and drawer chest make this a very flexible area indeed.
In addition to its practical use a mirror can become a focal point in a bedroom reflecting light and making space appear larger.
A built in T.V. on a movable bracket with DVD and CD pull outs is an example of how individual storage options can be combined to great effect.
The importance of lighting in the bedroom can never be underestimated, exterior down lighters create abience and interior lighting is perfect for that work and makeup area.
Contemporary Bedroom Door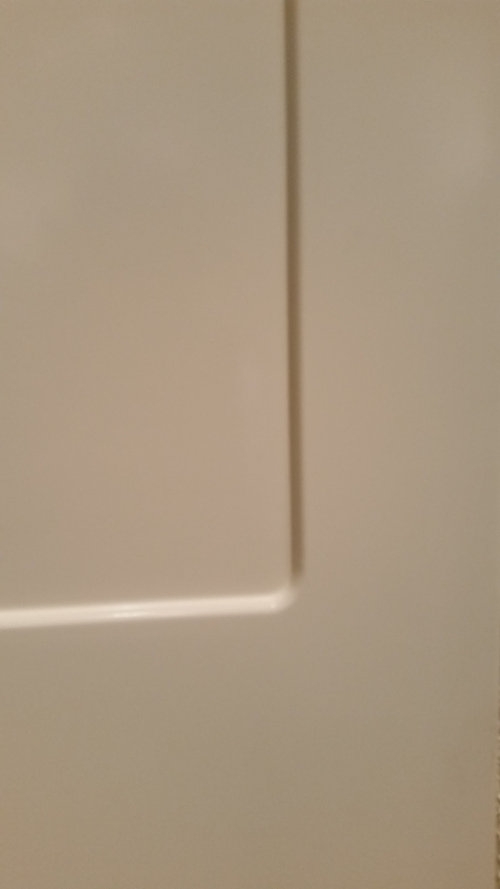 Contemporary Bedroom Door
This is our beautiful contemporary hand crafted bespoke door; it maintains the highest level of quality.
The door is hand sprayed using any colour you wish, this is also available in a hand painted finish or our vast range of timbers.
Our doors and frames are constructed using traditional methods, joints are mortice and tenon, we use only hardwood dowels which are glued and sash clamped.
The door has rounded inner corners which gives that softer feel.
To see more photos please click Contemporary Bedroom Gallery
Please click Showroom Gallery for a taster of what to expect from your visit to Cumbria Kitchen & Bedroom Furniture.